Mix and match our AW23 socks
Explore more
At Nomads, we design and craft beautiful clothes that last so they can be worn over and over again, making it more than possible to live a stylish, sustainable life. We consider the environmental impact at every step of our journey, and actively seek to use environmentally friendly materials and methods at every opportunity.
real people, real clothing
TWILL PRINT TIERED MIDI DRESS - FERN - £63.00
CHECKED COTTON MIDI DRESS - TWILIGHT - £80.00
PLAIN CORD MIDI SHIRT DRESS - TIGER - £85.00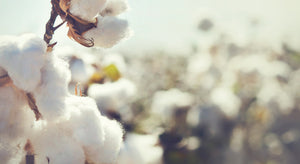 Our values
Much like our customers, we care about what is important. We are an experienced ethical brand and champion for positive change, built on Fair Trade Principles. Led by our strong values, we consider our impact on people and the planet at every stage, demonstrating transparency at all times.
Read More >
Our certifications
We believe in doing our best for both people and the planet, holding ourselves accountable to globally-recognised standards in organic textiles, ethical fashion and Fair Trade. This is about more than simply providing assurance to our customers – it's important to us that our impact on the world is a positive one. Our accreditations include: